This is a small cozy house (Picture 1) suitable especially for families with children located 3 – 4 kilometers from Pärnu main beaches and center (Picture 2).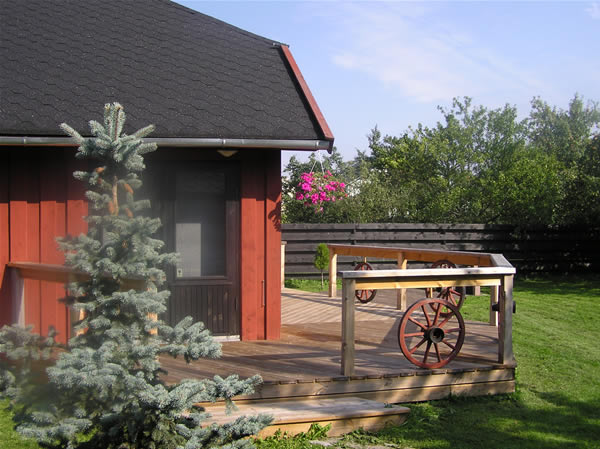 Picture 1
There is a neighborhood of quiet private houses with good access.
Picture 2
The Holiday Home has a safe parking right in the garden suitable for at least of the 2 cars.
The best way to get there is to turn left from Riia road (coming from the center of city) to the Lennuki Street. This is right across the road where is Pärnu railroad station.
In the building there is sleeping space maximum for 7 people. The sheets are included. Of course, you can add the sleeping places with mattresses, but this is less comfortable.
The main floor (Picture 3) has two sofas, one of those can be converted to accommodate two people.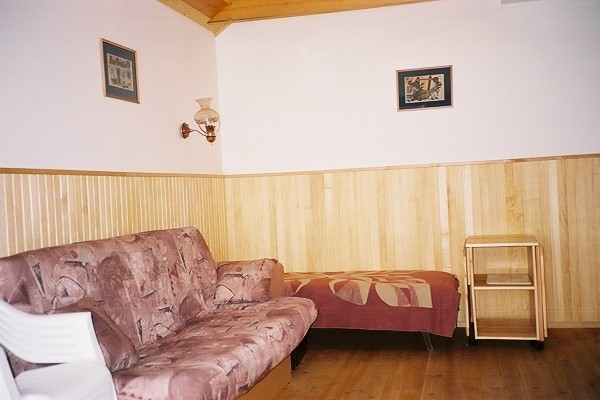 Picture 3
The upper level (Picture 4&5"stairs") is only for sleeping and there are beds for 4 people.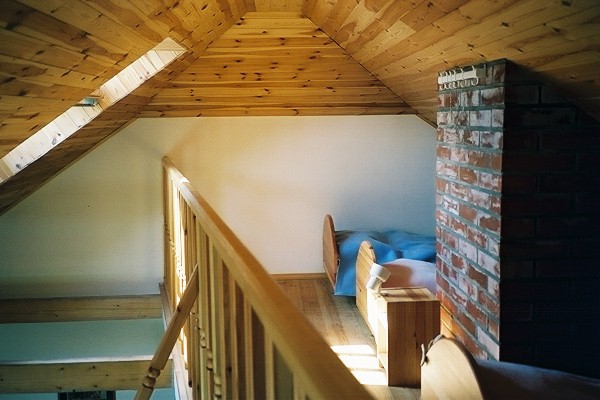 Picture 4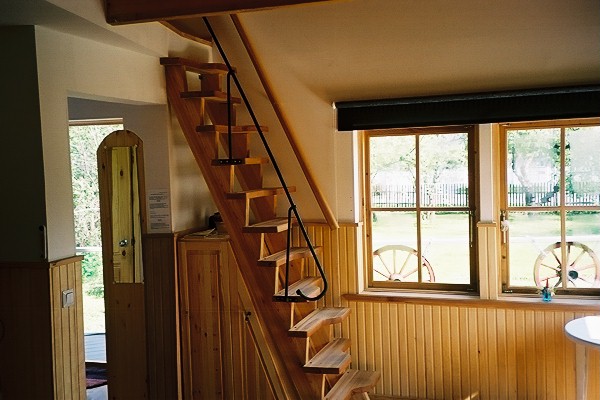 Picture 5"stairs"
The main floor has a kitchen with refrigerator (Picture 6) and also a chimney for cases, the weather gets chilly, which does not happen very often in Pärnu in summertime.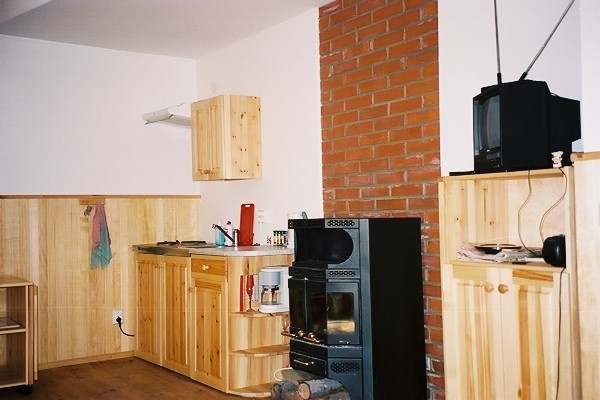 Picture 6
Of course the house is furnished with TV-set and there is shower with wood heated sauna.
You are welcome !